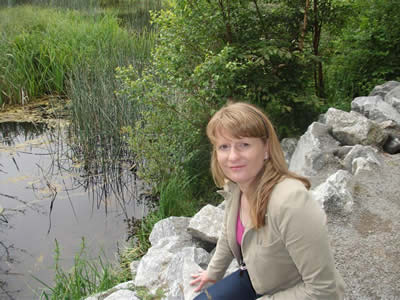 Noranne is a qualified Landscape Architect (BA(Hons), LA GradDip) and a qualified Horticulturist (Dip. Hort), with over 20 years working in the landscape industry. Noranne has worked in a variety of the industry areas including as a Horticulturist growing crops, landscape maintenance with the Office of Public Works, practicing as a Landscape Architect in Hong Kong, China and the established practice of Brady Shipman Martin in Cork City.
She began her profession as a qualified horticulturist, completing her studies in Kildalton College and has worked in a variety of plant nurseries including the repeatable Coblands Nurseries in Kent, UK.
She continued her studies in Leeds Metropolitan University, UK and qualified as a Landscape Architect, where she travelled to Asia and worked in both China and Hong Kong for a number of years.
She returned to Ireland and worked for Brady Shipman Martin as a Senior Landscape Architect for 7 years. She now has her own business; S C O T T  landscape design and offers services of landscape design and architecture.